Serengeti Safari Tour - Busch Gardens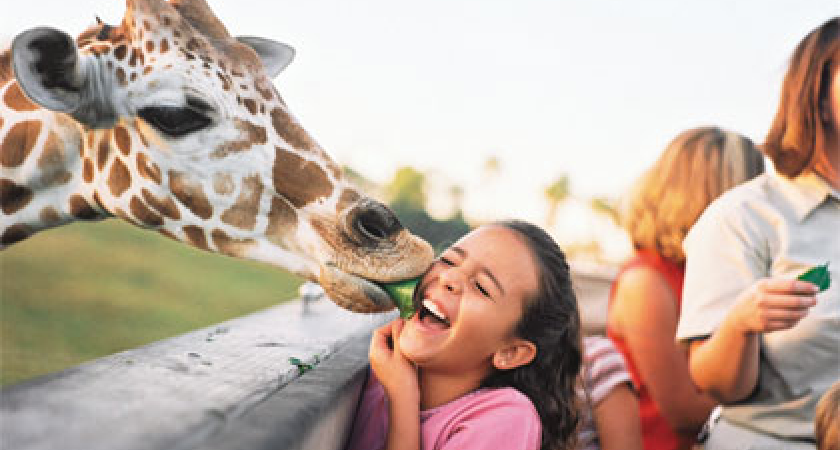 About Serengeti Safari Tour - Busch Gardens
This 30 minute Serengeti Safari Tour magically transports you to the wild and wonderful world of the Serengeti Plain as your tour guide relates secrets and stories of this amazing habitat.
While enjoying your safari you'll get the chance to hand-feed giraffes and see fascinating animals like our familiar favorites, zebras and ostriches while learning about other exotic species. Join us on this celebration of wildlife and wild places. And don't forget your camera—the photo opportunities are amazing.
SeaWorld and Busch Gardens have been leaders in the care of animals, conservation research and animal education for over 50 years. In 2003 the non-profit foundation SeaWorld & Busch Gardens Conservation Fund was established to help people make a difference to wildlife in need.
Since its conception the fund has awarded over $11m in grant funding to over 800 organisations across the globe. As a non-profit foundation with the administrative support provided by SeaWorld Parks, 100 percent of money raised goes towards conservation projects.
For every purchase of SeaWorld Parks Extras, SeaWorld Parks & Entertainment will donate $2 to specifically help UK wildlife charities, researchers and biologists make even more of a difference.
Have fun, learn, do something unforgettable and help make a difference.
For more details, follow this link: www.seaworldparksfun2fund.com
Conditions
•Park admission is not included and is required.
•There is no child rate for the safari, both adult and child pay the participant net rate above.
•Children must be aged 5 and up to participate; anyone under 18 must be accompanied by a paying adult.
•Animal interactions and program components may vary.
•Subject to availability.
•Photo ID required.
•Please check in for your safari directly at the Serengeti Outpost in Nairobi (just north of the train station) at least 15 minutes before your scheduled tour time.