Northern Lights Mystery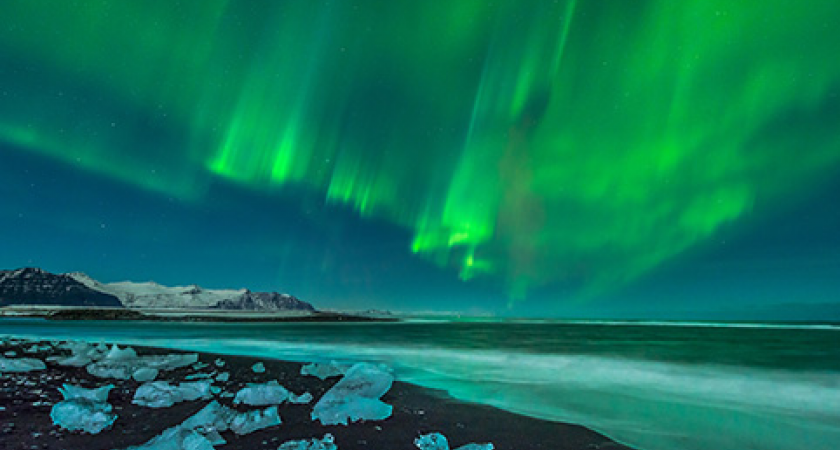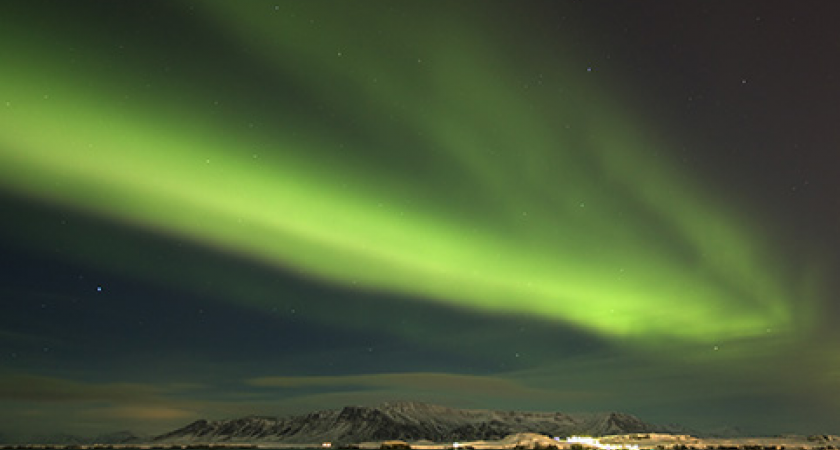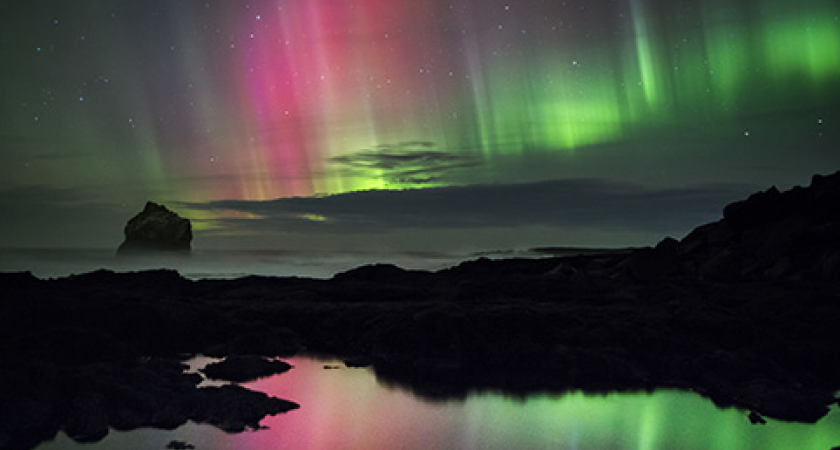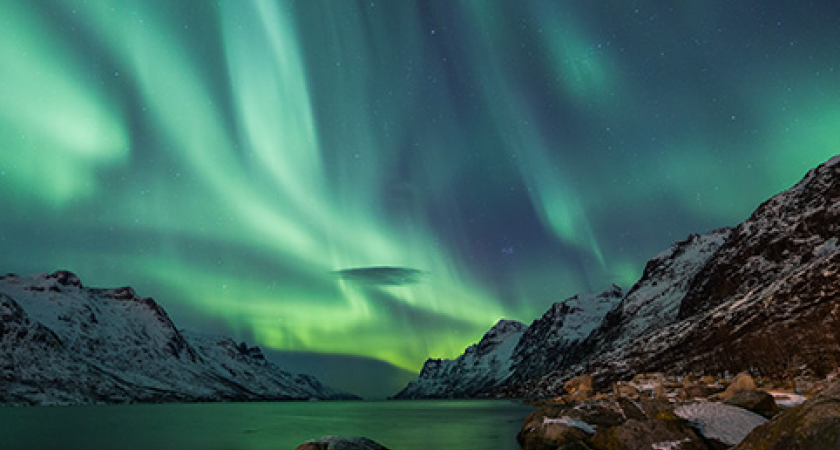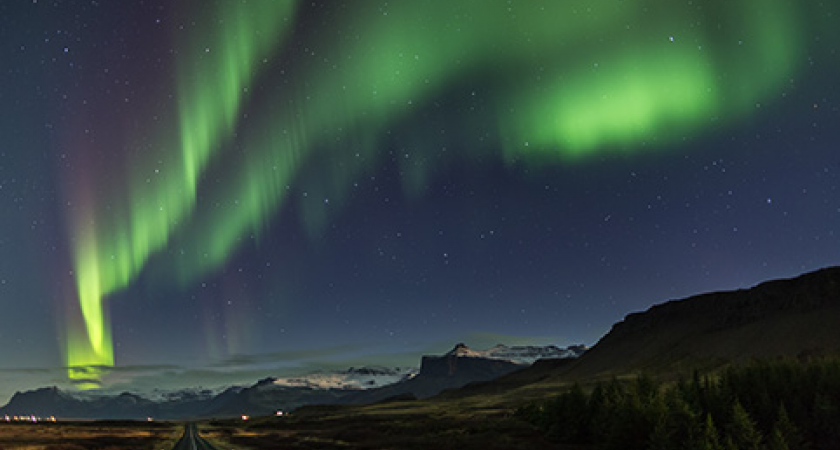 About Northern Lights Mystery
Join us for a mysterious coach trip, on a dark winter night. Any time from the onset of autumn darkness until the light nights of spring we can witness one of nature's most spectacular displays; the phenomenon which we call the Northern Lights!
Far from the glow of the city, you will hunt for the elusive Aurora Borealis – known as the Northern Lights. Together we will search for these magnificent auroras.
On a clear night, you may be lucky enough to see the Northern Lights swirling in a wild and carefree dance across the sky in dramatic shapes, colours, patterns and sizes.
The Northern Lights are visible from September through April but can only be seen on a clear night. Therefore, we reserve the right to cancel this tour if the evening sky is heavily clouded or weather conditions are not favourable. A decision is taken daily at 6 pm whether the tour will take place or not.
Highlights
Watching the Northern Lights flashing across the sky in brilliant patterns
Learning about the science of Northern Lights
Engaging and educating guidance
IMPORTANT INFORMATION:
Northern Lights are a natural phenomenon - no one can guarantee sightings
Before the start of this tour, the supplier will always check the weather forecast around the south western part of Iceland. From experience, they then decide where each journey will lead us, for the best possibilities to see the Northern Lights.
If you don't see the Northern Lights on your tour, please contact our local supplier and their agents will book you another Northern lights tour, free of charge.
Winter conditions in Iceland mean that paths can be very icy at times and surfaces uneven on some of the sites we visit.
Please note while children under 12 can travel free of charge on this tour we will need to reserve a place for them in the coach, so please remember to let us know how many children are travelling and how old they are.
Occasionally actual days of operation are subject to change. If this is the case, we will endeavour to book a day as close as possible to your original preferred day. Should this not be acceptable a full refund will be made.
Please note that this tour is not available on the 24th and 31st December.
All hotels and booking agents in Reykjavik are informed by email about this decision so please contact the front desk of your hotel or the Tour Desk at hotel Saga, Loftleidir and Hilton to find out whether the tour will be operating.
As of Tuesday, April 30 2019, the Grayline Iceland main bus terminal will move from Skarfabakki to Klettagarðar 4, where Gray Line Iceland's head offices are located.

The new address is:Klettagarðar 4 104
To view pick up points, please click here >
IMPORTANT: HOTEL PICK-UP CHANGES WHICH MAY AFFECT YOU
Pick-ups from several Reykjavik hotels and guesthouses have been affected by new restrictions imposed by Reykjavík City Council. You will be assigned a nearby bus stop where your transport will meet you instead.
As of Saturday 29 September 2018, all departures from Holtagarðar will be permanently relocated to the new bus terminal at Skarfagarðar 8 in the Skarfabakki Harbor area.
To view pick up points, please click here >
Visit the link that you'll find in your voucher to download and print off a voucher for Reykjavik Rost.
Located right by the old Harbor, Reykjavik Rost offers a selection of freshly made & grilled sandwiches with a delicious selection of soups. With our exclusive meal deal voucher you can save up to 25% off of your combo meal (Soup + Sandwich + Filter coffee). Delicious!
Tour Information
Departs daily subject to weather forecast between late August and 15th April.
Duration: 3 - 5 hours.
Complimentary hotel pick-up service from hotels in Reykjavík.
Departures:
25th August until 15th April: Daily at 21:00pm
15th September until 15th March: Daily at 20:00pm
Please Note: WE WILL BOOK YOU IN FOR A 20:00 HR DEPARTURE UNLESS YOU INFORM US OTHERWISE.
If this tour goes ahead and unfortunately you do not get to see the Northern Lights, you will be offered the chance to go again the next night for free however please note that no refunds can be given for not seeing the Northern Lights.
This tour does not operate between April 16th and August 25th as between these times its simply too bright outside to be able to see them properly.
Please dress according to weather. We would advise to dress in warm layered clothes and bring your camera.
Winter conditions in Iceland mean that paths can be very icy at times and surfaces uneven on some of the sites we visit.
Please note that bathroom facilities can be limited in the countryside late at night, but the coach will try its best to make a stop if needed. Unfortunately there can be no guarentee that the coach has toilet facilties.
Please also note that unfortunately this tour is not suitable for passengers in wheelchairs or with very limited mobility.
When you've Booked: You'll receive an initial confirmation from us immediately. We will then send your booking details to the supplier within 48 hours to request confirmation. Once they confirm that your requested date and ticket is available, we will email your confirmation which will include the local operator's contact details and any relevant information.